Upgrading Your Vi-CELL MetaFLEX Analyzer to Windows® 10
Now's the time to upgrade to Windows 10, and we're here to help.
Legacy Microsoft operating systems—such as Windows XP and Windows 7—are no longer supported, which means that technical assistance and software updates for them are no longer available.
If you're still running one of these legacy operating systems, you might be more vulnerable and susceptible to security risks and—should you fall victim to a virus or malware attack—your workflow could be negatively affected. Let's not let that happen.
Why You Should Upgrade
Just like with all technology and software, keeping your Vi-CELL MetaFLEX Analyzer's operating system up to date will help ensure optimal performance.
Get comprehensive, built-in and ongoing security updates
Realize the full lifetime value of the instrument
Take advantage of future software updates
Better align with your internal IT requirements
Secure + Protect + Optimize
Let's protect your peak performance and ensure that you can continue to profile those test samples quickly, easily and accurately, and keep your test cell cultures in balance, viable and growing.
A Beckman Coulter Life Sciences field service engineer will visit your lab and take care of all necessary installations and upgrades, including:
Microsoft Windows 10
SQL Anywhere 17.0 database
Current software release version 3.5 MR2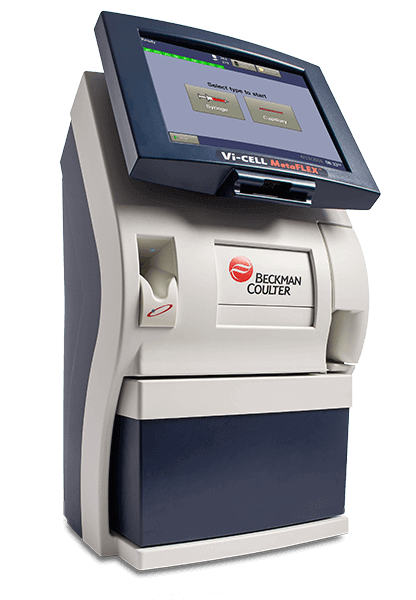 Vi-CELL MetaFLEX
Read More
Windows® is a registered trademark of Microsoft. Windows registered trademarks on this page are solely meant to refer to Microsoft's products in accordance with the terms of Microsoft guidelines.

Schedule Your Windows 10 Upgrade