DxFLEX Example Data
The DxFLEX flow cytometer is flexible enough to accommodate a variety of assays. Instrument performance provides the capabilities to resolve populations facilitating complex gating analyses.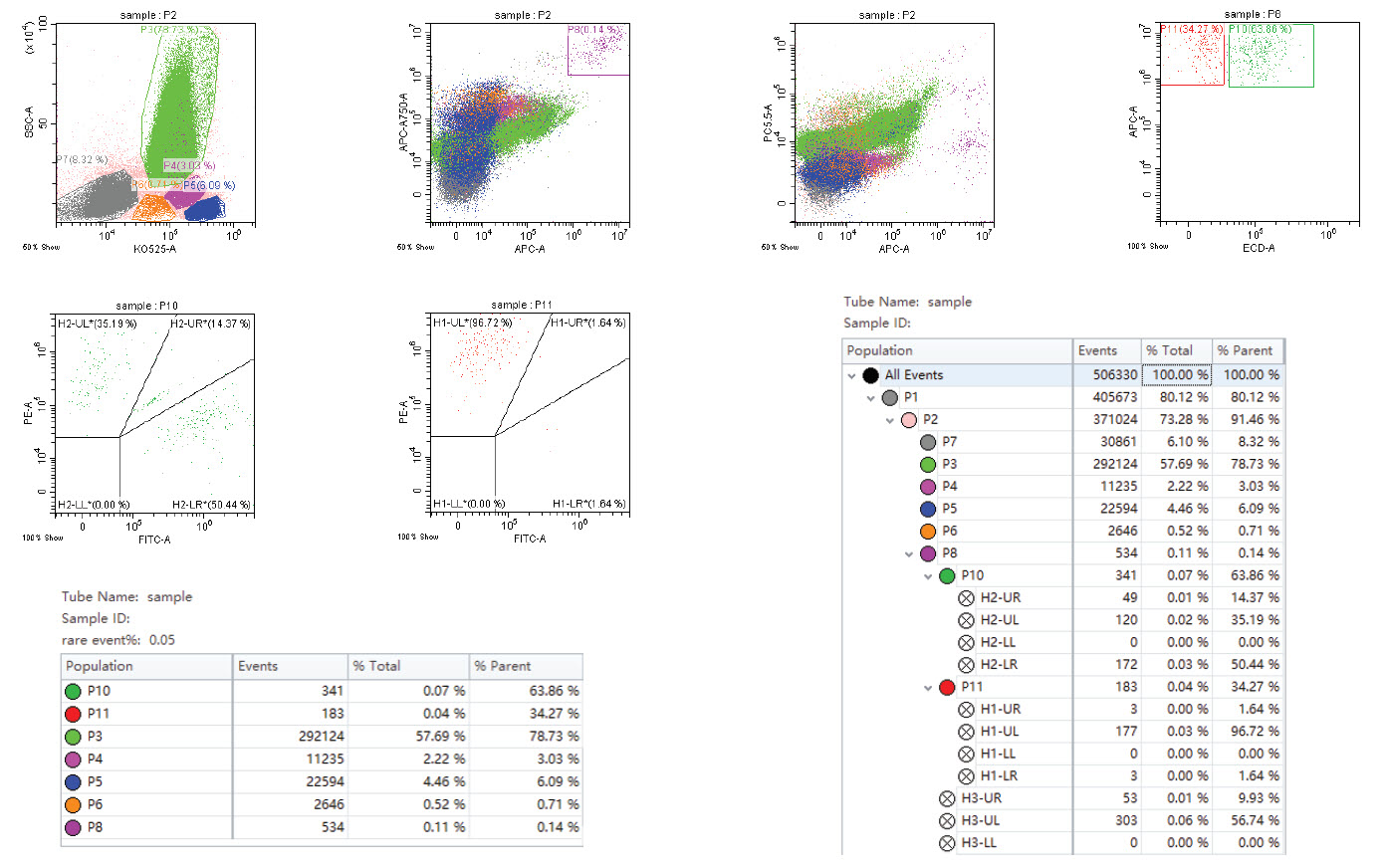 Large File Sizes Accommodate Rare Event Analysis. More than 25 million events can be saved in one file with all channels. Use multiple gates and create combo gates to correctly define the target population for complex data analysis.
DURAClone B27
Ease differentiation of HLA B27 positive samples from negatives, using lot-specific Determinant Value and Indeterminant Zone.