DxFLEX Features
The DxFLEX Flow Cytometer is designed for clinical applications. It offers performance, compact design, and streamlined installation and operation. System settings, data acquisition, and result exporting functions are integrated into the CytExpert for DxFLEX software workflow.
Configurations
Different instrument configurations are available with up to 3 lasers and 13 detectors. Users can upgrade their configuration at a later date to activate additional channels including more lasers or optical filters.

DxFLEX Configuration with 3 lasers and 13 detectors
Optional Autoloader Module
An optional autoloader module can be added to the DxFLEX flow cytometer to decrease hands on time during acquisition. The module accepts a standard 32-tube carousel, or with an additional optional adapter can support sample loading from 96-well plates*. When using the carousel, an integrated barcode reader can be used for extra verification of sample identity.
Performance
A unique assembly of technologies are used to minimize light loss and therefore maximize sensitivity. A new approach to light management underpins every decision in the design. The result is an instrument with resolving power to separate dim and bright populations. The separation facilitates setting gates and calculating statistics.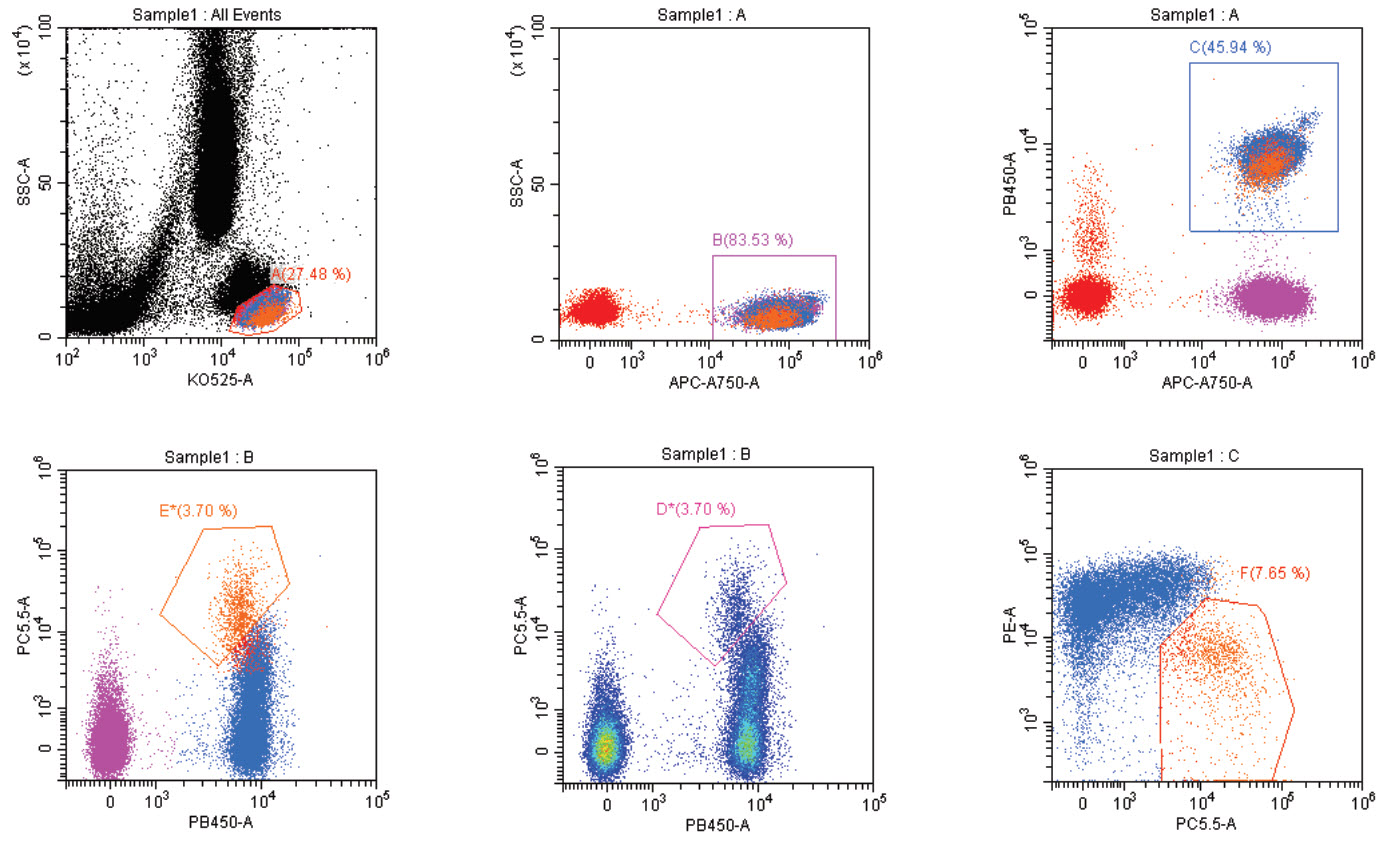 Resolution and Dynamic Range. Sample plots demonstrating gating of dim from bright populations.
Wavelength Division Multiplexer (WDM)
Light is managed through the Wavelength Division Multiplexer which uses bandpass filters to deconstruct the light and efficiently deliver to the detectors.
Avalanche Photodiode
The DxFLEX flow cytometer uses Avalanche Photodiode detectors instead of PMTs. The low electronic noise contributes to the resolution capabilities of the instrument.
* Plate adapter: Regulatory status differs by region, please consult your local sales representative.